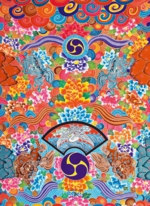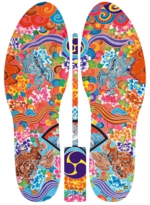 In Kagawa prefecture, Shishi-mai is Japanese traditional dance custom.
This Kara-jishi figure is the lucky pattern which wishes for the achievement of one's aim.



・Size
 Thickness:1.8mm×Width:220mm×Length:300mm
 21cm〜29cm(Free size/Unisex)
・Material
 Upper material (100% Polyester)
 Under material (Cork . Natural rubber)






・There is a margin of error in color.
・Please admit altering the specs of the list items without pre-announcement.
・If the cost of raw materials has risen remarkably,
 please accept the price may change.